Next: N. Custom Plot Symbols Up: GMT_Docs Previous: L.7 Mac OS and &nbsp Contents &nbsp Index



M. Built-in color palette tables
GMT has 20 built-in color palette tables (master cpt files). The following is a plot of each one:

Figure M.1: The standard 20 cpt files supported by GMT.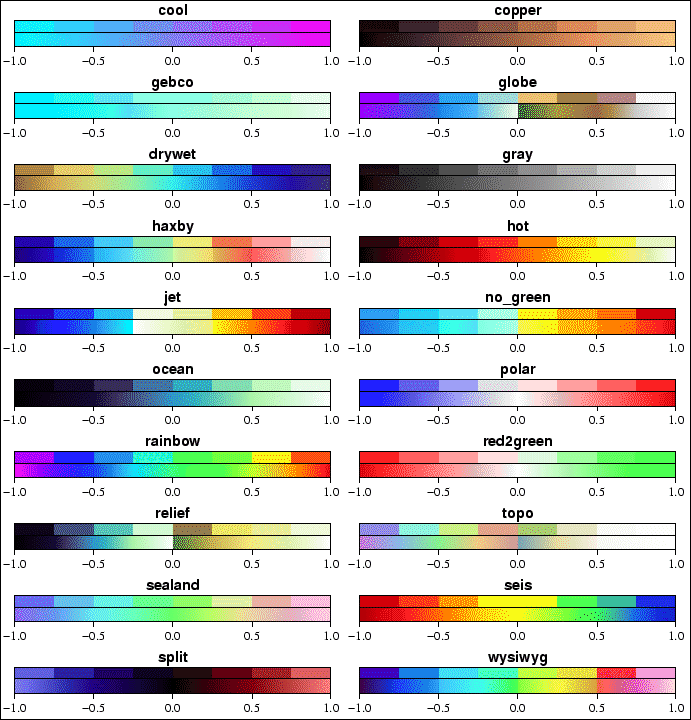 The programs makecpt and grd2cpt are used to access these master tables and translate/scale them to fit the user's range of

-values. The final cpt tables can be discrete (top half of each scale) or continuous (bottom half).
---






Next: N. Custom Plot Symbols Up: GMT_Docs Previous: L.7 Mac OS and &nbsp Contents &nbsp Index Paul Wessel 2006-01-01